Nov 08, 2013
Angel and horse paintings
As promised, a photo of the angel painting I completed earlier this year, hand-drawn and all from my imagination: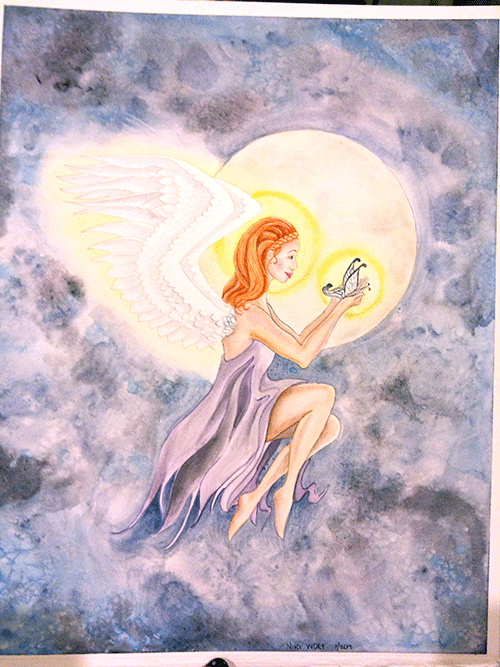 I'll have to get better photos of this later when the sun is out.  The kitchen lights leave a yellow tone to my pictures so I tried to color correct a little.  These might be a bit "richer" than the actual colors. Then, as posted on my personal Facebook page earlier today, the horse painting, completed.  I opted to do a monochrome style for this one: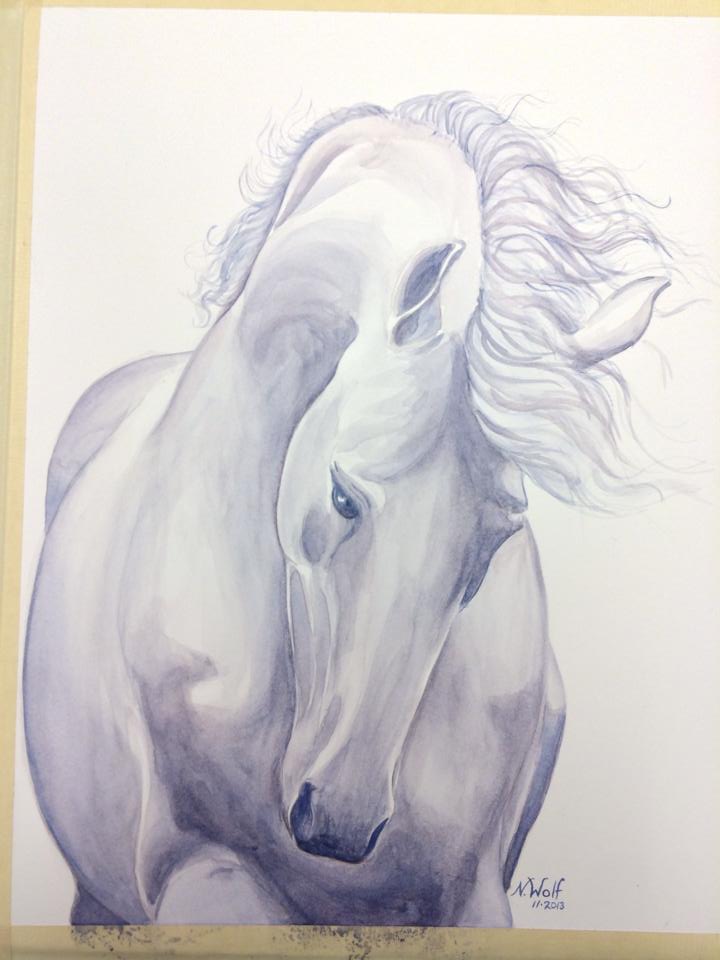 I still see a few things I'm not keen with on it, but at some point it's beyond fixing so I had to accept it as it is.  But for something that probably took less than six hours to complete, including the sketch, I'd say it's pretty good.  While I used a photo for reference, I enlarged it so it's not a tracing like the painting of my daughter started off as... Today was the last of the four watercolor classes I'd paid for, and though I'd really like to keep going, I determined it would probably be better to wait until I have more personal time from work to be able to take the entire day off, which won't be until next year.  Trying to squeeze in a few hours of work before heading to class started to feel like jumping into a shark tank with a bunch of cuts.  People seemed to sense I was short on time and seemed to be coming from all sides with various things that just
had
to be done right that second.  Talk about stressful. I talked about that with my teacher and she said she has another class she offers at one of the art store's other locations on Wednesday mornings, which could be a more feasible thing I suppose, getting the class in before work versus in the middle of my shift.  I'll have to consider it.  It's an hour shorter than the Friday class, but I'm not sure if that also means it's cheaper; I didn't ask since I wasn't sure what I'll be doing yet.  I did learn quite a bit working on the two paintings while attending it, for sure.  And I'm sure I could learn more.  So we'll see. Now, to decide what to work on next.